Runnertech was established in 2011 by Bru Y Rubio with the purpose of extending their services and offering a comprehensive service for Hot Runner project management, with the aim of providing tailored solutions and technical advice throughout the process.
Backed up by a professional team with the aim of adding value to our work, we communicate with our clients to achieve the perfect result, meeting their needs and passing their expectations for each project.
Runnertech is the result of extensive experience in the development and project management of hot runners along with the consolidation of Bru y Rubio as one of the companies with the greatest projection since it was established in 1962 and now present in more than 10 countries.
Introduction of the department for the distribution of hot runner systems and temperature controllers


Start of operations in the Portuguese market
Introduction and distribution of the first exclusive catalogue with hot runner system solutions and temperature controllers

Establishment of UK sales office, warehouse and commercial network
Establishment of new commercial network into Polish market

Introduction of the exclusive project management service of hot runner systems Runnertech
Establishment of sales office, warehouse and commercial network into Brazilian market


Expansion with move into new headquarters in Ibi, Spain
Plate production of hot half systems at the new facilities in Ibi, Spain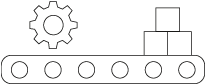 Creation and distribution of the Runnertech catalogue – Black Series
Installation of new machinery and implementation of logistic improvements at headquarters in Ibi, Spain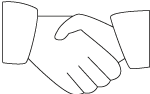 Completion of project and delivery of the Runnertech system no. 1000
Introduction of Runnertech 2nd generation of systems and components


Introduction of the Runnertech 3rd generation of systems and components
Launch of the new Runnertech website and catalogue 2019

Introduction of the department for the distribution of hot runner systems and temperature controllers
Start of operations in the Portuguese market
Introduction and distribution of the first exclusive catalogue with hot runner system solutions and temperature controllers
Establishment of UK sales office, warehouse and commercial network
Establishment of new commercial network into Polish market
Introduction of the exclusive project management service of hot runner systems Runnertech
Establishment of sales office, warehouse and commercial network into Brazilian market
Expansion with move into new headquarters in Ibi, Spain
Plate production of hot half systems at the new facilities in Ibi, Spain
Creation and distribution of the Runnertech catalogue – Black Series
Installation of new machinery and implementation of logistic improvements at headquarters in Ibi, Spain
Completion of project and delivery of the Runnertech system no. 1000
Introduction of Runnertech 2nd generation of systems and components
Introduction of the Runnertech 3rd generation of systems and components
Launch of the new Runnertech website and catalogue 2019
Runnertech Hot runner system
Polígono industrial L'Alfaç II
Calle Huelva, 19
03440 Ibi (Alicante), España
Tel: +34 965 553 199 (ext.3) | Fax: +34 966 555 168
info@runner-tech.com
Runnertech Hot runner system
Polígono industrial L'Alfaç II
Calle Huelva, 19
03440 Ibi (Alicante), España
Tel: +34 965 553 199 (ext.3) | Fax: +34 966 555 168
info@runner-tech.com
[social-media items_align="center"]